SKYPE CONSULTATIONS AVAILABLE
Norman Doidge – World renowned psychiatrist, neuroplastician and author of New York Times Bestseller The Brain's Way of Healing
Working at the frontiers of brain science for the past 30 years, Dr Norman Doidge describes how Therapeutic Listening and the LiFT programme can impact on a child's neurological functioning, helping them to achieve much more than we ever thought was possible.
Learn More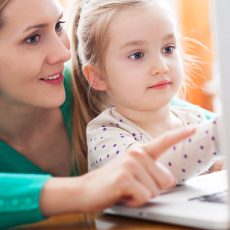 Skype Consultations Available
We recognise that it may not be always possible for clients to travel to appointments and are happy to offer Skype consultations.
Benefits include:
– Online appointments avoid having to travel.
– Appointments can be held in the privacy of your own home.
– Skype consultations allow us to provide treatment to children all over the world.
To book a Skype consultation or for more information call +353 (0)86 8420062
NEW ONLINE SERIES Available!
Opening Your Mind© Available Now from Vimeo
Parents raising children with sensory and developmental difficulties face incredible challenges daily. There's very little effective support available online for parents experiencing these challenges, which is why Karen created the Opening Your Mind© series. The Child Development Centre provides support and therapies for children in the local area. We see great results, and we're very proud of our work. We know there are so many more families out there who can't access this kind of resource, and we want to help.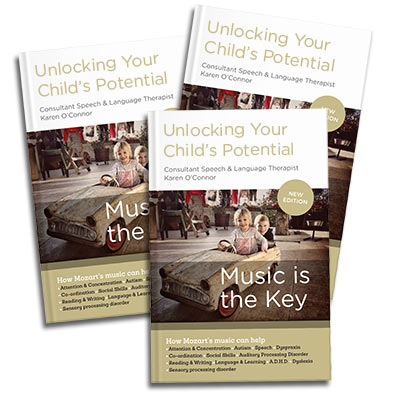 NEW E-Book Now Available!
Unlocking your Child's Potential – e-Book
In Unlocking Your Child's Potential: Music is the Key consultant speech & language therapist Karen O'Connor describes how children with Autism, Auditory Processing Disorder, Dyspraxia and other developmental challenges make remarkable progress with the help of music-based sound therapy.
"The techniques described in this book have the power to change children's lives forever."
– Dr. Goodwin McDonnell – General Practitioner
Testimonials
Our specialised programmes provide the opportunity to remediate listening difficulties in extraordinary ways. Read and view testimonials from clients, who have witnessed amazing developmental changes. Find Out More
"Our son had been attending regular speech and language therapy for two years but he didn't make any progress until he started music therapy"  James, 6 years – Speech & Language Disorder
"When we started with the Child Development Centre, our son couldn't say a single sound! He was 4 years old at the time. Now a year later, he is producing sentences of 4 words and more…and it's all because of the CDC's knowledge, experience and LiFT!" Eoin, 5 years – Verbal Dyspraxia
"The LiFT programme changed our son's life forever. He was given a diagnosis of ASD at 3 years. Three years and a number of LiFTs later, he no longer meets the criteria for ASD. We can't thank Karen and her team enough and of course the LiFT programme!" Mark, 6 years – No longer has a diagnosis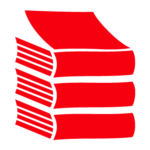 Helpful Resources
View our collection of Activities, Books, DVD and Articles to guide you on your journey with your child